Interview with Dr Michael R Smith
For my first interview I had the pleasure of speaking with Dr Michael R. Smith of Empathconnection.com discussing Dark Souls and their effects on Empaths. Michael R. Smith specialises in coaching Empaths and those people who are Highly Sensitive -and those who have advanced emotional and spiritual sensitivity.
To listen to the interview please go here - Interview time 35 minutes in MP3 format (apologies for the bad audio quality on this particular interview)
Videos of the audio are also available on Youtube and on the Videos page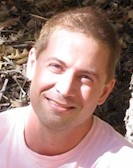 For over two decades, Michael R. Smith, Ph.D., N.C.C. has helped thousands of people all over the world connect to their highest selves as a spiritual medium, professional counselor, healing practitioner, and guide. He is the author of 8 research publications appearing in scholarly journals, and has given workshops worldwide, including at Mayan temples in Mexico and at New Yorks' famed Omega Institute. He is the author of three previous books, including The Complete Empath Toolkit. A former professor of counseling at the University of Wyoming, he now lives in Santa Fe, NM where he has a thriving coaching and healing practice.
You can find out more about Micheal's work including his brand new book Navigating 2012